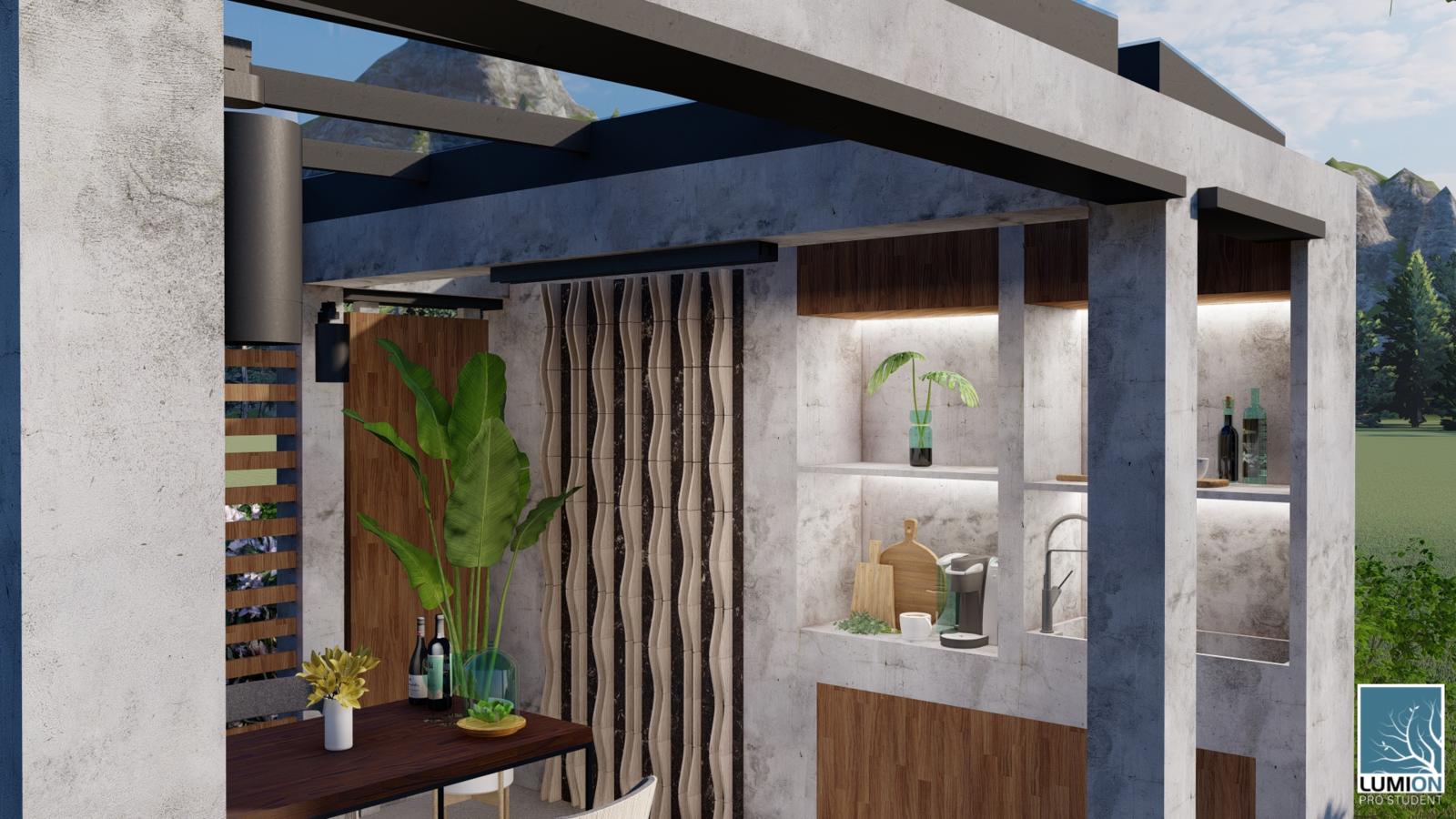 The arbor is made from high quality
concrete which is strong and long
lasting material. The design of it was
focused on making modern and easy
to personalize the outdoor area.

The glass roof is perfect for providing plenty
of light and making space seems to be bigger. The frame of the roof is made from high-quality metal with a mat finish. It has two open walls and 2 pave over. One wall is made from concrete and it has two built on shelves and three open.
There is also a sink. On the right, you can
see a proposal for wall finish. The other
paved over the wall is made from two
wooden segments which are decorative
and weather protection. The mix of open
space and closed walls are making the
atmosphere of intimacy and safety
connecting arbor with the surrounding
at the same time.

The furniture is carefully chosen
to match the overall style of the
building and they can be protected
from the weather by the installation of
roller shutter which would help also
protecting more fragile plants.
Categories

Brands in project

Software used

Project software

SketchUp

Render engines

Lumion
Share